Books?  What Books?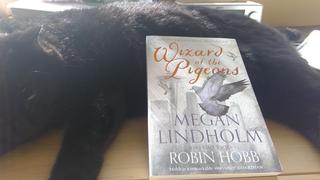 Megan Lindholm books really do exist.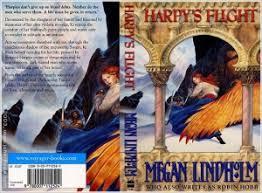 In 1983, Megan Lindholm published her first novel. Harpy's Flight was the tale of a roving teamster, who had recently experienced the terrible loss of her family. It was a novel of revenge, and renewd interest in life, and a bit of romance with an unexpected companion.
It was the first of nine solo novels written and published over the next nine years. She also sold short stories to the major sf/fantasy magazines of that time. Her novels were nominated for the Nebulat award. Her short stories were finalists for both the Nebula and the Hugo. "A Touch of Lavender" won the Asimov's Reader Award. Gardner Dozois often chose her short stories to reprint in his anthologies. It would seem she was at the beginning of a promising career.
But while reviews were good, including a few starred reviews in Publishers Weekly, and the readers who read her stories were enthused, actual sales were umimpressive. So Megan Lindholm made a decision. She stepped sideways in the genre, became Robin Hobb, and claimed popular success with The Farseer Trilogy and the sequels that followed it.
But what became of those nine books by Lindholm. In the US, they fell out of print. The can now be found only by searching for used books on line or chancing upon them in the second hand book store or the library.
But that was only in the US.
In the UK, in France, in Germany and in the Netherlands, the books remained in print much longer. Even to today!
So while US readers may have to go on a bit of a treasure hunt to discover them, in the United Kingdom, Wizard of the Pigeons has recently been reissued with a brand new cover with art by Jackie Morris. First published in 1986, Wizard of the Pigeons is an urban fantasy set in Seattle. It dealt with homelessness, vetarans of an unpopular war, PTSD, and the struggle to fit into a world that seems to have no place for you.
And, of course, magic. And pigeons.
It's a bit sad to say that those issues still confront Seattle today.
Yes. Including the magic.
I am forever indebted to my UK publisher, Harper Voyager, for continuing to believe in the Lindholm books, and for reissuing them with gorgeous covers by remarkable artists.